World's Largest Ball of Stamps
Boy's Town, Nebraska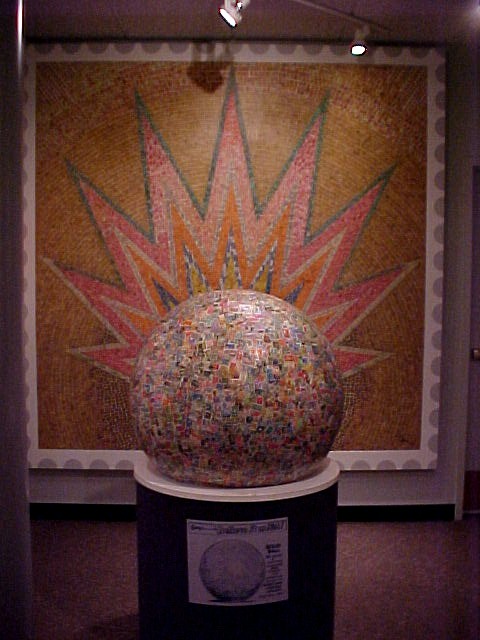 Featured on the World's Largest Things T-Shirt!
Built in the 1950s by the Stamp Collecting Club at Boy's Town, the World's Largest Ball of Stamps is very impressive. Unfortunately, there's not much more informaiton available - no one I talked to knew more than what's printed in the brochure:

The Leon Myers Stamp Center features displays on the history of postage stamps, a collector's corner, and the famous 600-pound ball of stamps. Made in the early 1950s by the boys, this stamp ball was featured in Ripley's Believe It or Not. You'll also see the four cent Father Flanagan stamp, issued by the U.S. Potal Service in 1986.

The best part of the display is the little sign that reads: Don't Stick Stamps on Ball.


World's Largest Ball of Stamps Stats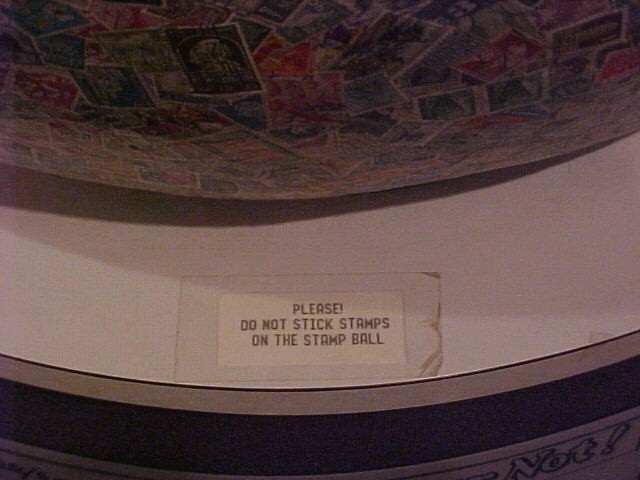 From the Ripley's Believe It or Not sign:
SOLID BALL
32 inches in diameter weighing 600 600 pounds
and consisting solely of 4,655,000 POSTAGE STAMPS

1950s.

Tips? Photos? Please share:
World's Largest Things
PO Box 101
Lucas, KS 67648

info@worldslargestthings.com
| Home | | Store | | What's New | | What's Large Where | | Become a Member |
copyright and trademark ERNCO Value Added Products and World's Largest Things