Amtrak - Like Greyhound, only Slower.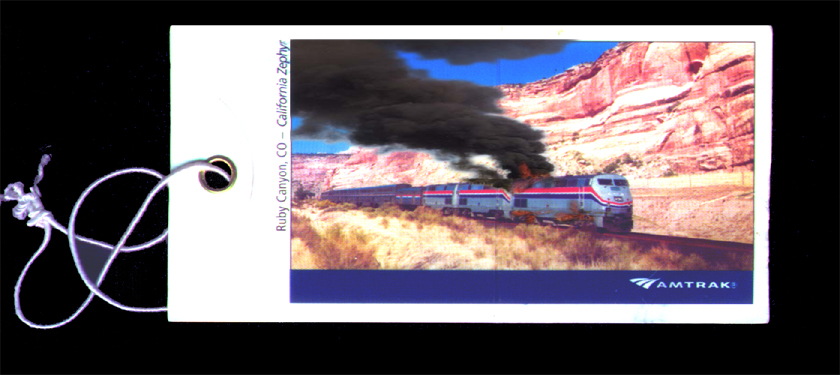 Lockridge Iowa, October 28 2005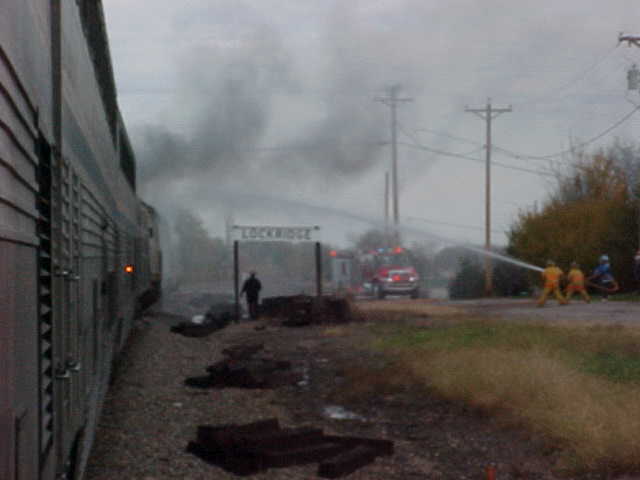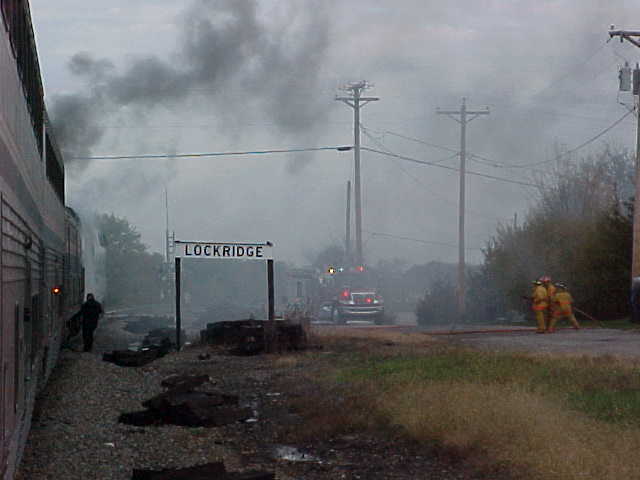 Associated Press release:

Amtrak locomotive catches fire in Iowa; no one injured

LOCKRIDGE, Iowa (AP) — An Amtrak locomotive caught fire Saturday, delaying the Chicago-bound train carrying 164 passengers but causing no serious injuries, authorities said.

The crew separated the burning engine from the passenger cars in southeast Iowa, and officials planned to use the train's remaining locomotive to pull the eastbound California Zephyr later Saturday.

"We will be severely delayed," Amtrak spokesman Cliff Black said. "But we need to get the people to their destinations."

The diesel engine, one of two, caught fire shortly before 5 p.m. in an apparent fuel-related blaze, he said.

"We don't know what ignited it, perhaps a leak," Black said.

Lockridge firefighters extinguished the blaze, officials said.

The train left Emeryville, Calif., near Oakland, on Thursday and was to arrive in Chicago on Saturday.

What's that burning smell, Tweedle Dee? Oh, Probably Nothing, Tweedle Dum.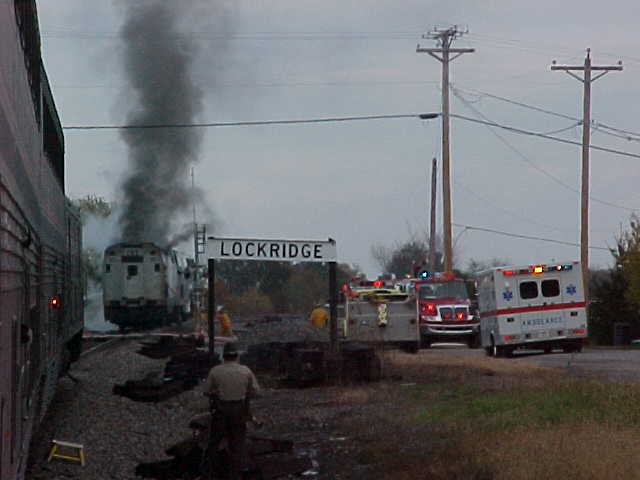 And then they broke out the glow-sticks. This was the first leg of a recent Chicago trip to pick up the NEW MOBILE MUSEUM! It's a Gerstenslager!
| Home | | Store | | What's New | | Become a Member | | What's Large Where |
trademark and copyright 2005 ERNCO Value Added Productions