World's Largest Washboard
Logan Ohio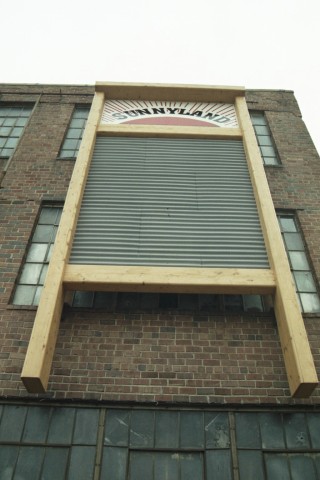 This was a recent 'dot' added to the big map of What's Large Where - reading an article on one of those Sunday newspaper faux-magazine inserts, there was a photo of a smiling lady holding an object of the recent past - a washboard.

That lady is Jacqui Barnett, owner of America's only washboard manufacturer, the Columbus Washboard Company. And, on the side of their factory is the World's Largest Washboard.

Unfortunately, the museum visits don't always coincide with business hours of the desired World's Largest Thing. But, I can tell ya' what I know...

The washboard is 24 feet tall, metal and wood construction. There's a little platform underneath the legs, which I like to imagine hosting a Washboard Queen pageant in coming years, or a Wash-Off between washboard enthusiasts.

The company moved from Columbus in 1999, when the company was preparing to shut its doors after 104 years in business. Jacqui, her husband Bevan, and four other investors decided they would purchase the company, move it south to Logan, and continue this important part of history.

Her quote is emblematic of the kind of people who dare to think big, and take steps to preserve something important: "If there wasn't the pride, there wouldn't be the company. It's a working museum, and if we don't stay enthusiastic about it, it will die."


World's Largest Washboard Stats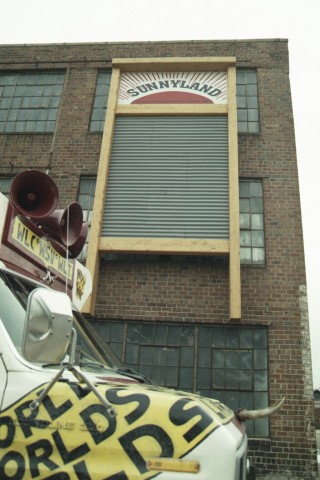 24 feet tall, wood and metal construction

Built after 1999
I'll post more as I get information.
Tips? Photos? Please share:
World's Largest Things
PO Box 101
Lucas, KS 67648

info@worldslargestthings.com
| Home | | Store | | Eastern Tour | | What's Large Where | | What's New | | Become a Member |
Copyright and Trademark 2005 World's Largest Things