Art Car in the Wild
Hazard Kentucky
Always a great find, Scout was inexplicably drawn to this kindred creation... An older Toyota, tricked out to Art Car standards of boundary-pushing.

In the realm of Art Cars, one of the greatest feelings is to spot one 'In the Wild' - an unexpected, formerly unknown (to the 'spotter', at least) vehicle altered way beyond the norm, with obvious direction and expression of the maker.

Found on the way to an historic Goose house structure, this lil' beauty was sitting along the road... Didn't find the owner, but admired the car cannabalism and graphics.

Anyone know whose this is?!?


Art Car stats: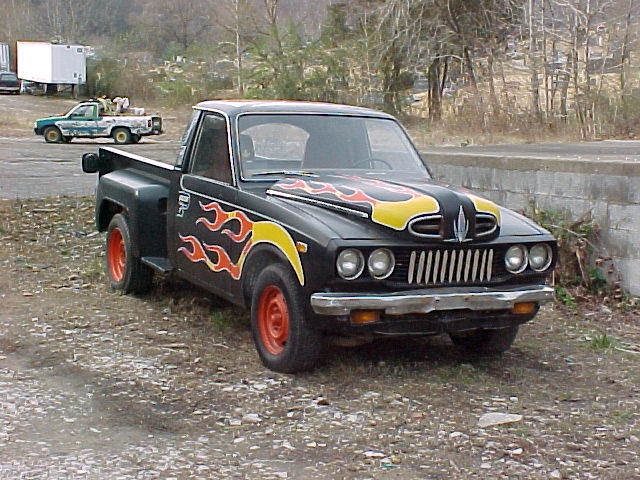 it's a Toyota! Looks like an '84 to me... note '94 model in the background... (Actually, looking at it again, may be a Chevy Luv... OK, now I'm not so sure... I WANT it to be a Toyota... It's just gotta be - it's still running!)

Tips? Photos? Please share:
World's Largest Things
PO Box 101
Lucas, KS 67648

info@worldslargestthings.com
| Home | | Souvenirs | | What's Large Where | | Press | | What's New | | Schedule a Visit | | Become a Member |
copyright and trademark ERNCO Value Added Products and World's Largest Things