Kentucky Cool!
Scouting out Roadside Attractions in Kentucky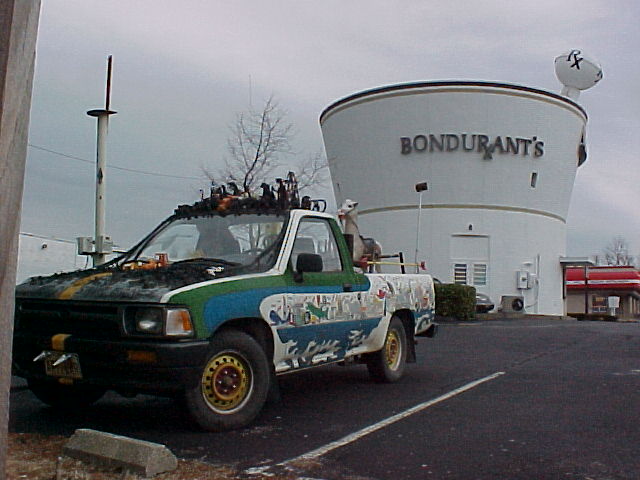 On the way out to DC for a conference at American University, I took a detour through Kentucky, to seek out some icons of the road.

I spent two wonderful nights at Wigwam Villiage #2 in Cave City,
venturing over to Hazard to see the Mother Goose house,
spotted an Art Car in the Wild while there,
then headed on East with a stop at
Bonderant's Drug Store in Lexington on the way...

Quick trip, but well worth the detour! Out of season, and with a deadline, I couldn't stay very long but filled in some nagging dots in my map of What's Large Where - now, for model making materials for the Worlds' Smallest Versions!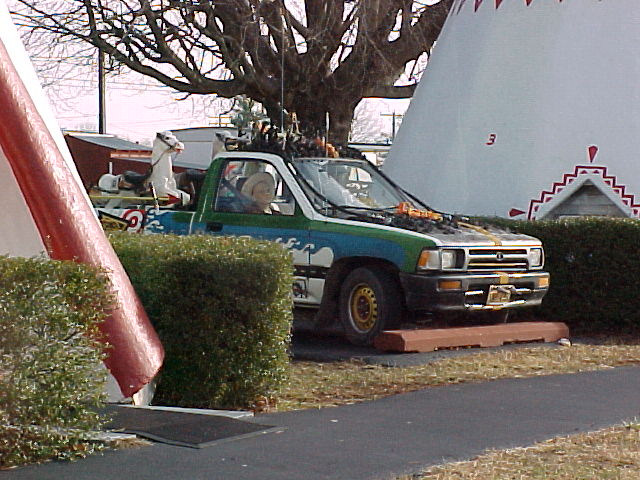 And, my traveling companion I've named Rachel. She proved very effective while on the streets of Downtown DC, guarding the truck during my three overnights there.


Tips? Photos? Please share:
World's Largest Things
PO Box 101
Lucas, KS 67648

info@worldslargestthings.com
| Home | | Souvenirs | | What's Large Where | | Press | | What's New | | Schedule a Visit | | Become a Member |
copyright and trademark ERNCO Value Added Products and World's Largest Things